About Kathleen Morgan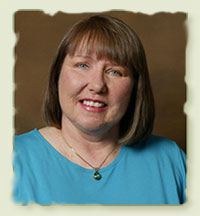 Kathleen was born in sunny Long Beach, California, one of four daughters of a career Army officer.
As a former Army nurse with a master's degree in counseling, she has lived in Germany, Korea, Maryland, Texas, Virginia, Louisiana, Florida, Washington, D.C., Alabama, California, and Colorado.
She is married to a retired Army helicopter pilot and is the mother of two sons-one deceased- and stepmother to another son and a daughter, both of whom have been very busy making her a grandmother.
In her free time, Kathleen likes to quilt, play the Celtic harp, and be companion and caretaker to an aging English cocker spaniel. She is also a companion and the wifely caretaker to her husband, who is not quite so aged :)
Kathleen the Author
Kathleen began her career writing contemporary romances and soon moved to historical and futuristic romances. She sold her first book, a futuristic romance, in April 1990 while stationed in Korea as an Army nurse. Additional romances soon followed, until she had sold a total of fifteen books in the general market, establishing a loyal readership along the way.
Since that time, she has received numerous awards for her work, including a Romantic Times Reviewer's Choice award and Career Achievement award, and The Literary Times award for Literary Excellence in the Field of Romantic Fiction. She was also a Romance Writers of America RITA finalist.
Kathleen now focuses her writing talents in the area of inspirational fiction, offering readers characters who struggle to redefine their growing faith in everyday life.
Interviews with Kathleen